Jacob Pribble, a kind-hearted young man who is creating a future for himself and his five-year-old daughter. Jacob is currently a sales professional at both our Oxnard and Santa Barbara Showrooms.
This single father of a little girl is making it happen by working at two locations, as well as working on the weekends…He's also a gentle spoken salesperson with patience, working well with both our teams in Santa Barbara and Oxnard."

– Chanell Ledesma, Showroom Manager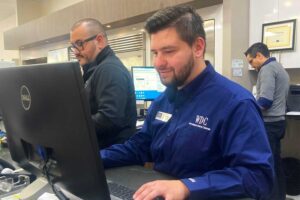 He commutes to Oxnard four days a week, and one day to our Santa Barbara Showroom.  Jacob loves to use "Live Chat" to connect with customers, so when they come into our Oxnard showroom, they will know exactly what to expect. He's bi-lingual, so he's able to speak both English & Spanish, which is so helpful at our Oxnard location.
Jacob has only been with WDC for a year and a half, but he says… "I have only been with WDC and in the industry for a little while, but since getting hired I've learned so much and I've come to love the remodeling industry.  It's very exciting and diverse."  He also commented about what he likes most about his job. "I love collaborating with my fellow sales professionals in order to build the best dream kitchen or bath packages for our clients. It gives me great satisfaction that I'm a part of making someone's dreams come true. It's a wonderful feeling."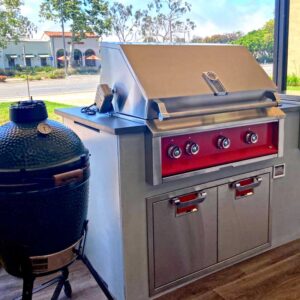 When we sat down with him, we also wanted to know what has made him most proud on the job. "I felt the proudest when I was able to help a customer that came in very stressed. She was extremely worried that her appliances would not be delivered in time for her kitchen remodel.  She had very specific needs. I was able to check all our resources and I was able to find every appliance she needed. All the appliances were delivered on time, and she ended up being a very happy customer. That's the best feeling when you help someone who is anxious and concerned, and then you put them at ease with what we can do for them. It always makes my day."
Jacob sells just about everything in the Santa Barbara and Oxnard showrooms, but he does play favorites. "I personally love to sell BBQs. I really get the client to envision themselves having a beautiful backyard BBQ and gathering with all their friends and family – cooking their favorite dishes. Seeing my clients' faces light up with joy is the best thing possible. "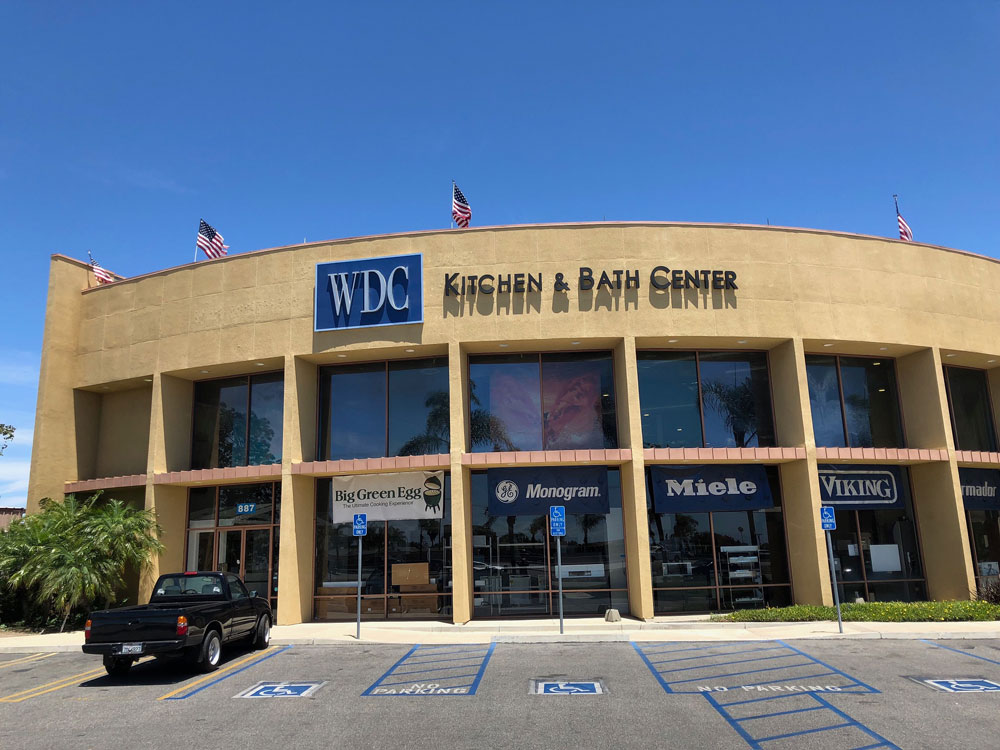 Schedule an appointment with Jacob.
Call 805-278-0388 ext 1403
Currently, Jacob is off on Mondays and Tuesdays. During the week he's at our Oxnard location, and on the weekends he's at our Santa Barbara showroom. Starting in August, he'll be full-time in Santa Barbara.